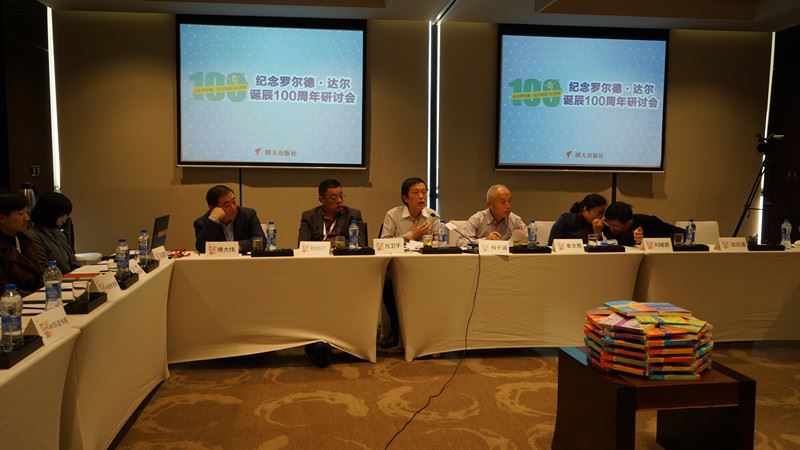 On November 18,a symposium celebrating the 100th anniversary of the birth of Roald Dahl was sponsored by Tomorrow Publishing House and held in Shanghai. Many scholars and writers such as Qin Wenjun, Mei Zihan, Fang Weiping, Liu Xuyuan, Liu Haiqi, Shen Shixi, Lu Mei and Li Yiman attended this symposium. They expressed their views and had discussions on subjects such as the themes of his works, his artistic expression, his social influence and features of children's reading.
Many experts attending the symposium expounded the artistic style of Roald Dahl and their reading experience, and specifically discussed the immediate relevance of his works on modern children's reading. The host Mei Zihan also interacted with audience and had discussions with them on how to develop reading ability and how to foster young writers.
At last, Tomorrow Publishing House shared a beautiful cake prepared for celebrating the 100th anniversary of the birth of Roald Dahl with them. The signatures of people attending the symposium formed a pattern to commemorate the immortal children's author.
Due to Roald Dahl's humorous writing style and his sympathy on and understanding of children, his works have been popular worldwide. Experts, scholars and writers attending the symposium all love his works.