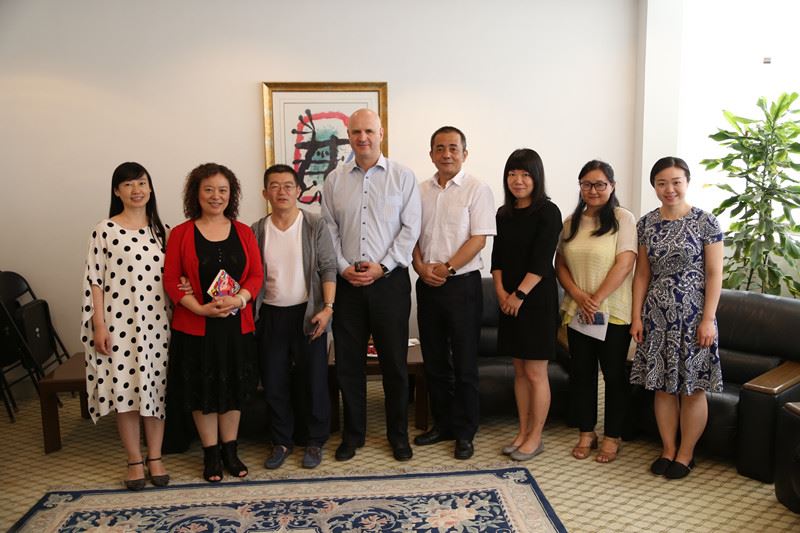 On June 5th, 2017, Frankfurt Book fair Vice President Thomas Minkus visited Shandong Science and Technology Press(SDSTP) and had a warm discussion on book rights.
During his visit,the rights manager Sun Qidong introduced to him brief information about SDSTP and led him to the exhibition room showing him all the great books SDSTP has published over the years.
Then, Mr Minkus had a brief meeting with the president Mr Zhao Meng, vice president Ms He Huiying, the head director of Shandong Publishing & Media Co., Ltd. Ms Ding Li. They talked about book rights and the current rights business of the press. Mr Minkus talked about the rights site Frankfurt Book fair built and said that the site provided a platform where publishers from home and abroad can all upload what they have published and let others know what they have. This way, there is a bridge built between domestic and oversea publishers which will help a lot on book rights business.