Author: Li Jingxuan
Publisher:
ISBN: 978-7-89990-796-2
Pages:
Published Date: March, 2014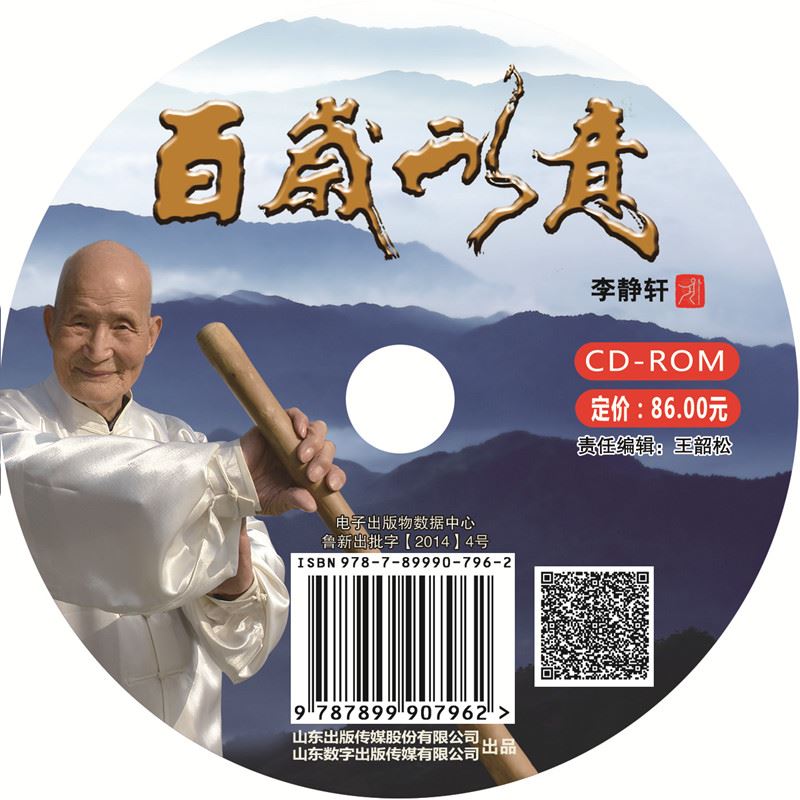 Price:RMB 86.00
Publisher: Shandong Digital Publishing Media Co.,Ltd.
Size/Pages: CD-ROM
Introduction: Xing Yi Quan is classified as one of the Wudang styles of Chinese martial arts. The name of art translates approximately to "Form-Intention Fist", or "Shape-Will Fist".The earliest written records of Xing Yi can be traced back to the 18th century. Like all traditional Chinese martial arts, Xing Yi features a strong bond to the military, religious, philosophical and cultural traditions of China.The author Li Jingxuan,the fourth generation master of Xing Yi, had lived for 106 years. However, he suffered serious illness in his thirties. Luckily, he met his teacher Li Yingxun later. Li Yingxun was the third generation master of Xing Yi Quan. Yingxun's teacher, Li Jingzhai, was one of apprentices of Li Luoneng. Li Luoneng, who got a nickname "Divine Fist Li", was the founder of modern Xing Yi Quan. After practicing Xing Yi Quan, Li Jingxuan soon felt better. He believed that it was his teacher and Xing Yi Quan that brought health to him. After that, he had practiced it for 70 years, with lots of people following after him to learn Xing Yi Quan, including many foreigners. Li Jingxuan feared that one day the training methods and postures may be misunderstood by oral communication, so he asked his apprentices to write them down in this e-book, which contains over 2,200 pictures and 300,000 words. He hoped that Xing Yi Quan would be cherished and inherited by youngsters, thus bringing health to not only Chinese, but also people in other parts of the world.